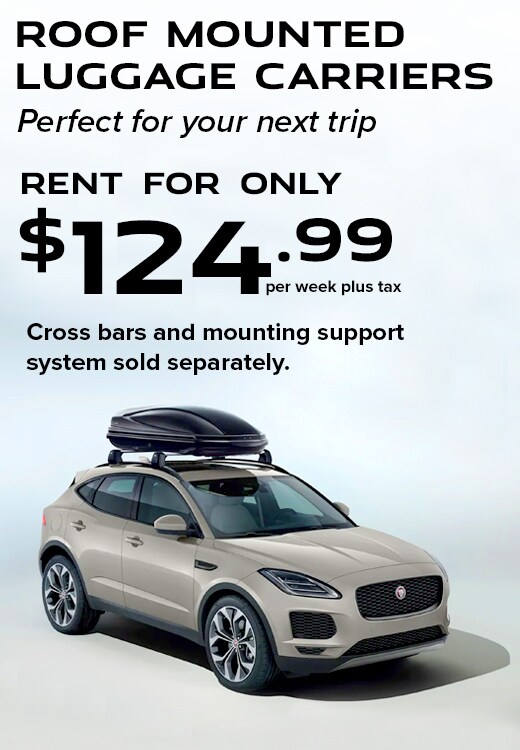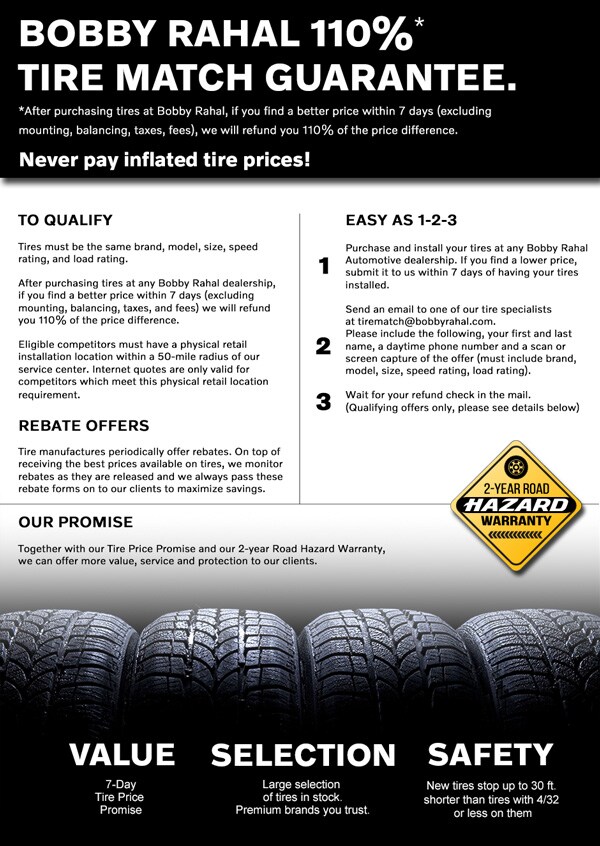 * Submitted offer must include place of business, better price offered (excluding mounting, balancing, taxes and other fees) and complete tire details (brand, model, size, speed rating,
load rating) If there is an additional cost to ship the tires, the shipping cost must be added

to the price of the tire before making a price comparison. Note: speed rating and load rating
make a large difference in pricing. We follow PA State Inspection law, which states load rating must be what a tire manufacturer requires. Tire quotes expire after 7 days or at the end
of the current month. Additional 10% reimbursement only applies after tires have been purchased and installed at a Bobby Rahal Dealership.